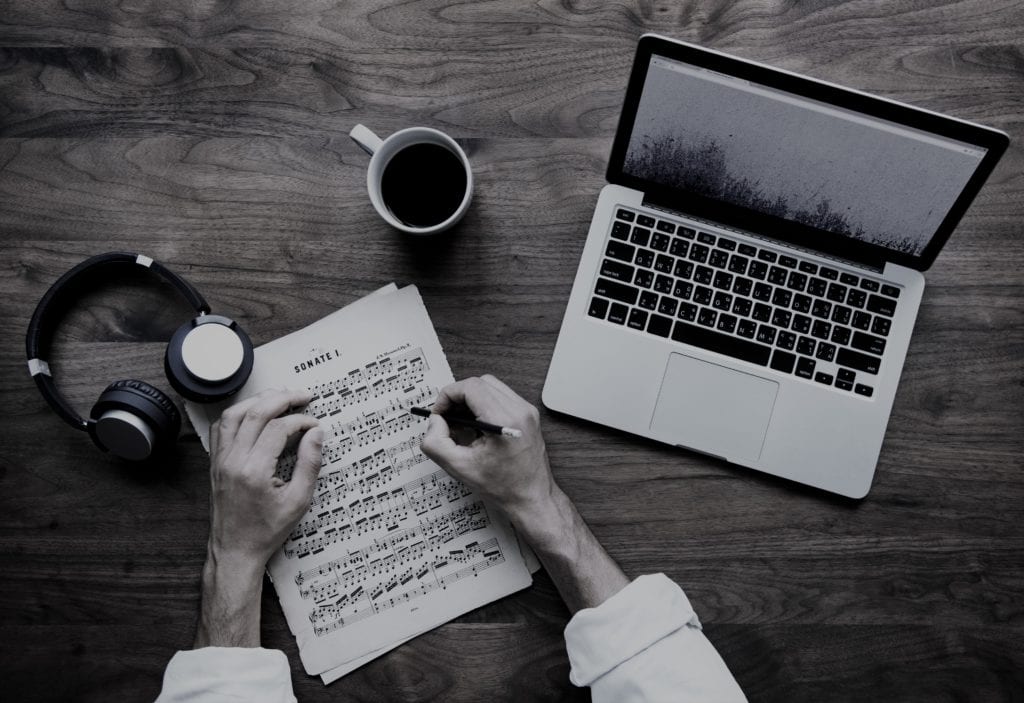 Getting your writer royalty payments is a process that starts with registering your work.
In fact, none of the steps that follow are possible, no matter how good or widely played your music is, unless your interest is registered – given the nature of audio recordings and writer data, you can't assume automatic receipt of royalty payments solely on the basis of individuals listening to your works. [through digital music services]
ICE's copyright service enables collecting societies & publishers to make accurate writer payments from a wide range of usage. The ICE Hub brings the most authoritative copyright picture together with expertise in matching works, processing billions of lines of usage data from digital music services, whilst also carrying out multi-territorial online licensing for the works represented in the ICE Core.
In 2020 alone, more than 5 million works were registered into the ICE database.
But how do you ensure that the first stage of royalty payment i.e. registration, is completed for your work? And how do you check the copyright picture is accurate?
As a writer you're not alone in this process.
We caught up with Ida Staxenius, writer relations manager at STIM, the Swedish society for music creators, to find out about the support writers receive and the key steps for writers to ensure they obtain future royalties.
"STIM start this process early, as part of our educational outreach. We visit schools and work closely with hubs and writing academies to inform songwriters starting out. One example is the STIM collaboration with the renowned songwriting academy Musikmakarna, whose previous students include Elvira Anderfjärd (Taylor Swift, Katy Perry, Tove Lo), Albin Nedler & Kristoffer Fogelmark (Avicii, Selena Gomez, One Direction), SHY Martin (The Chainsmokers, Kygo, Ellie Goulding), Anton Rundberg & Julia Karlsson (Alan Walker, Tiesto, MNEK) and many more."
"Something that surprises some of the writers we speak to, is that STIM is free to join, and takes just a small commission to cover the necessary work to get members paid and provide our other services. That covers bringing in their income from national, broadcast, live and public performance. It also includes the work ICE does, by licensing multi-national digital platforms, processing online usage and managing copyright data.
We then also have support for members and even our STIM Music room project in Stockholm, where all STIM affiliated songwriters, composers and publishers can come to work and collaborate.
We also campaign and lobby on songwriters' behalf, STIM has ongoing advocacy work for better copyright laws and public support measures. This means STIM is continuously meeting with politicians and writing debate articles in the press to advance the songwriter's position. Besides that, STIM has a number of ventures supporting new music and music diversity.
We notice that writers are increasingly questioning what they're signing up for and that's exactly what they should be doing – asking what is a partner going to contribute and what do you pay in return?
Specifically, on writer registrations, we help writers with what they need to do, how the process works and how they get the ISWC (International ID code for a musical work) at the end of it.
There's a lot of focus in the industry on pitching and marketing songs, but no work registration = no publishing income.
The process for STIM members is built into the MyPages member portal where all members can register works using the simple step-by-step process.
There's some useful functionality built-in, so for example you can easily search for co-writers now by the name, not just their social security or IP numbers. Soon, you will also be able to add even more metadata to your registration, to both new works and the already existing. Primarily you will be able to add the ISRC code (the international ID code for the specific recording), which is key when we are identifying your song from thousands of others showing up in the music reports which we receive from online music services. More data is better, and to connect the ISRC code to your song will maximise your chance of getting paid faster.
As a writer, you have to take ownership for checking the data too – we support that by giving transparency. When visiting the My Pages you can see what the title, writer name and splits are, and we always encourage a writer to check on their data for upcoming releases.
This is also important for writers signed to publishers, as you can see the data that's been registered on your behalf, allowing you to ensure it's accurate and the royalties will be correctly directed.
The STIM app gives affiliated songwriters a unique overview of all their royalty streams and data.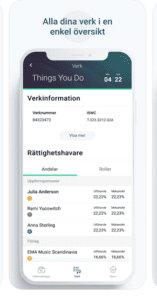 We also help members with troubleshooting such as checking works shares, helping address duplicates and making sure everything is processed correctly. – On a single work there could easily be four different writers each signed to different publishers.  STIM will always guard your interest regardless of publisher, management or label-setup and by registering your work immediately when released, with the correct data, we will make sure that you are paid correctly and, as fast as possible."
You can find out more about STIM here