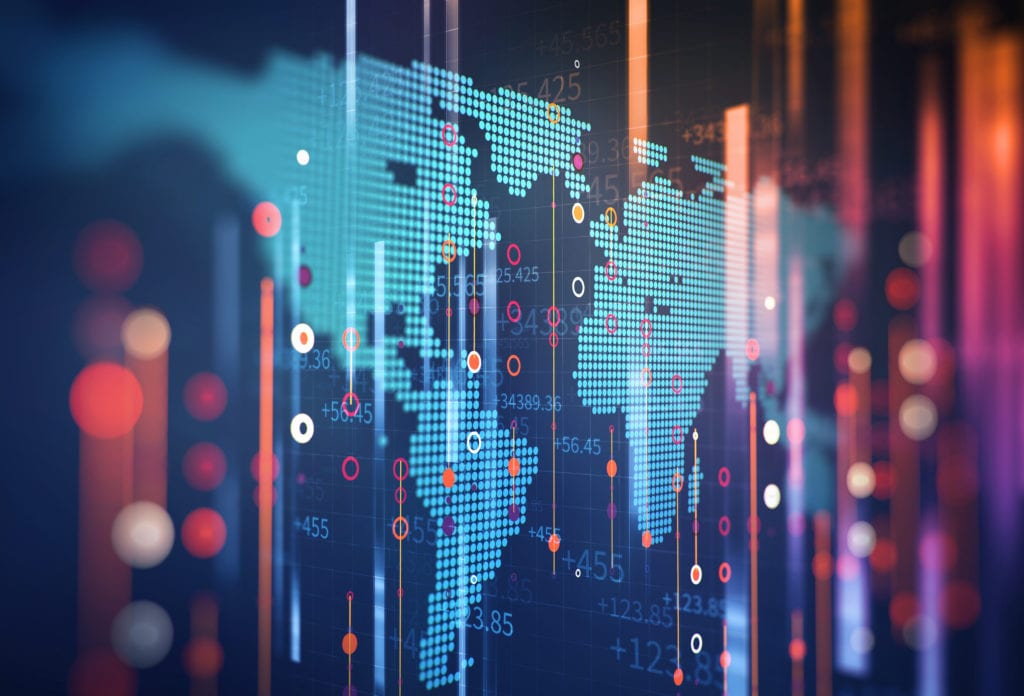 The ICE Core…
The ICE Core multi-territory online representation is rapidly growing and there are a range of different ways that Society and Publisher rightsholders of all scales can join, depending on what best suits their needs.
We spoke to a couple of these rightsholders about their experience in the ICE Core and what a difference it has made to their members/writers and their overall business.
The Society experience – IMRO
IMRO, the Irish Music Rights Organisation, joined the ICE Core in July 2019 as part of their strategy to maximise their online royalties.
Sean Donegan, Commercial Director of Media Licensing:
"At the top level, ICE Core gives us representation that doesn't leave anything on the table. For us to do the best for IMRO members on their online royalties, you need that expertise.
You want someone coming up with initiatives like Licensr, 2-stage invoicing and DSP auditing on your behalf, growing international coverage and doing deals like Triller.
Then, as a PRO, by getting that service at a competitive rate and cutting out social/cultural deductions, our members get the most out of their royalties.
The ICE Core has also enabled us to broaden our international membership. For example, we've noticed an increasing number of writers, based from all over the world, joining IMRO to access the benefits ICE Core representation provides and only see this increasing in the future."
"Having just recently done an online distribution to members, the service stability has also made a difference to existing members. We haven't seen any disruption in our online royalties via ICE during Covid, in fact it's been a crucial income stream for our members we haven't had to worry about, with royalties and data arriving quickly and efficiently.
There's definitely a robustness to our online income stream, which I'd attribute to the deal negotiations being backed up by the processing and copyright.
As a Society that's positive to our distribution scheduling and forecasting."
Keith Johnson, Director of Marketing & Membership:
"As a modern Society, we think it's important to take a dynamic, entrepreneurial approach and we've been able to also collaborate with ICE on other online initiatives which our members will see future benefits from.
We're constantly evolving our reporting to members and the transparency within the ICE model enables us to be more detailed on member statements, with more information about the exploitation e.g. the plan types by DSP. We're well used to reporting to members about domestic usages, right down to time of day/which shows in relation to broadcast performances, so to offer much more granular detail on online lets us keep members closer to their royalty sources."
ICE Core for Indie Publishers – the PRS example
PRS have their Core Collective service offering ICE Core representation, specifically for Independent Publishers. This means the central benefits of having your repertoire in the ICE Core plus a range of other services specifically created around serving Indie Publisher requirements.
Core Collective Publisher input flows through PRS to ICE, ensuring their voice is part of the decision-making process, something differentiating the ICE Core from other representation models.
We spoke to Tom Pettican, General Manager of Fairwood Music about his experiences as an Indie Publisher in the Core Collective, their quarterly forums and having the latest information.
"We thoroughly enjoy participating in discussions with other Indie Publishers in the Core Collective to resolve issues that face our industry, despite being from different companies we all come together with the strongest points rising to the top and are actioned appropriately.
As more new digital service providers start using music on their platforms, Core Collective reports on their negotiations with the new and existing DSPs on PRS' behalf to ensure we are fully informed as to how digital income is being licensed and collected.
Having worked with over 50 Societies worldwide for various music rights, I can certainly say it's refreshing to have both Naomi and Ylva running Core Collective as they are both very hardworking, patient and genuinely care about supporting their members. There's a real togetherness."
Rob Shanks, Head of Business affairs at Just Isn't Music, another Core Collective member added "As an Indie Publisher member of Core Collective, you're not just part of an endless catalogue, you're attended to on an individual & personal basis. Queries are dealt with swiftly and the growing membership means better bargaining power.
We find contacting the Core Collective account team gets things done quickly, whether it's managing agreements or getting more info about statements, we find Naomi & Ylva a breath of fresh air in what can feel like a bureaucratic industry. Clearly they care deeply about looking after the Core Collective members and are both friendly and responsive."
Naomi Moran, Senior Manager, Digital Rights at PRS who runs Core Collective (with Ylva Fahlen)
"When they join Core Collective, independent Publishers of any size access all the benefits of ICE Core licence deals via PRS. They don't need to invest in expensive IT infrastructure to process massive datasets; instead PRS creates royalty files and separate, detailed statements which Core Collective members receive at the same time as their other PRS distributions. We add value with our dedicated account management services, including thorough copyright clean-ups, online analytics, quarterly Publisher meetings and specialist insights. I think what's special about Core Collective, though, is that it acts as the voice of the indies. We listen, and strive to provide the tools they need to maximise their online business."
If you're interested in finding out more about ICE Core representation contact Ben McEwen..
Ben.McEwen@iceservices.com
IMRO
IMRO is the Irish Music Rights Organisation representing its members to protect, promote and develop the collection and distribution of music royalties, foster music creation and promote the value of music to the creative, cultural and business communities in Ireland.
Fairwood Music
Fairwood Music is an established & highly respected independent music Publisher, formed in London in 1987 and over the years has represented iconic artists and writers such as Antonio 'LA' Reid, Bob Marley, David Bowie, Cat Stevens, U2 and many others.
Just Isn't Music
Just Isn't Music started out as the music Publisher for Coldcut's label, Ninja Tune, thirty years ago.  These days in addition to publishing a lot of Ninja Tune's artists, they represent a diverse roster of songwriters, composers and producers and have an award-winning sync team, securing placements across every media.